Aquaspecs Residential Pool & Spa Services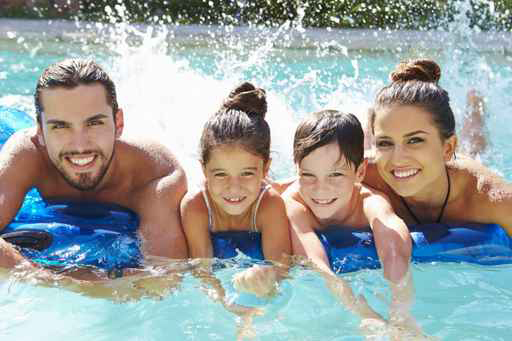 Turn Dreams into Reality
Do you imagine yourself lounging poolside on a gorgeous deck by a beautiful sparkling pool? Or enjoying a fun-filled day of swimming with the kids and poolside barbecue's with your friends and family? We can help you make those dreams a reality!
As a General Contractor serving San Diego County with nearly 25 years of experience in the pool industry, we have a great reputation for quality, integrity and service. We help pool owners like you by paying great attention to detail in the project management phase, offering support after the project is over.
We stand by our work and only require payment on portions of completed work.
Quality Work Done Right the First Time
All residential work is done in-house. We don't cut corners, and we put in the extra effort on the job to get it right the first time. For our fiberglass resurfacing jobs, we use a proprietary formula of fiberglass which has been proven to be superior to our competitors, providing you with a high-quality pool that stands the test of time.
When you have questions about your pool, or need repairs or renovations we're here to help. Aquaspecs is a resource you can trust. We are a licensed, bonded and insured pool and spa contractor and an active member of the Association of Pool and Spa Professionals (APSP). Your satisfaction is our top priority, and after the job is finished you can call us with any questions or concerns you might have about your pool – from how to maintain your pool and repair issues to pool safety and renovations.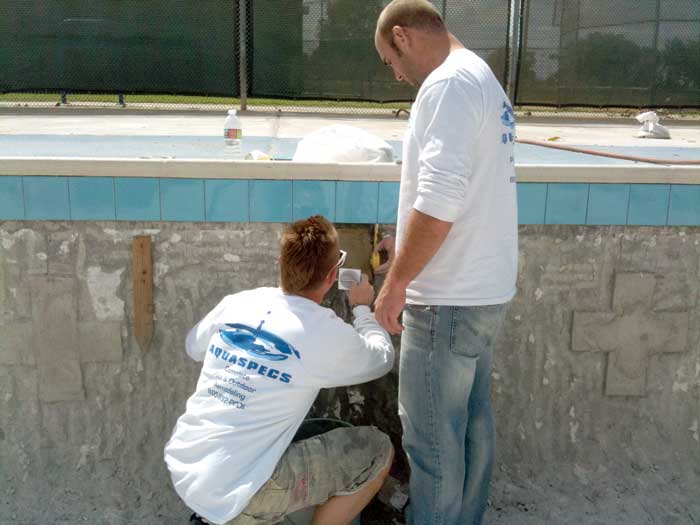 Residential Pool & Spa Services
Resurfacing  (fiberglass or plaster, exposed aggregate pebble, quartz and more)
Perimeter Coping
Waterline Tile
Hardscapes
Equipment upgrades
Electrical
Pool lighting
Handicap access
Resolving accessibility issues for older people
Energy efficiency upgrades
Safety upgrades (pool covers, fencing, and more)
Renovations
Luxury additions (barbecues, fireplaces, fire pits, bars, outdoor showers and more)
Request your FREE Consultation Today!
There are hundreds of combinations of tile, surfaces and decking options available to residential customers.
Our experts will help you design the look that creates your backyard paradise.
Have questions about your spa or pool?